Street Chaplains WA content
STREET CHAPLAIN CENTRES
Street Chaplain Centres continue to pop up around the State of Western Australia. and run by passionate, loving Christian people.
Centres are formed when Christians or local service providers believe the addition of Street Chaplains will make a difference on the streets.
Street Chaplains bring compassion, listening skills and basic care.
They complement the excellent services of other providers such as the Police, on the streets.
Christians from all mainline Christians denominations are welcome to train as street chaplains.
A centre is formed when a significant group of Christians complete the training provided by Western Urban Associates. A Director and a local committee manage the centre.
Within twelve months the local committee forms an incorporated association and licenses with Western Urban Associates as a Street Chaplain Centre.
JOIN US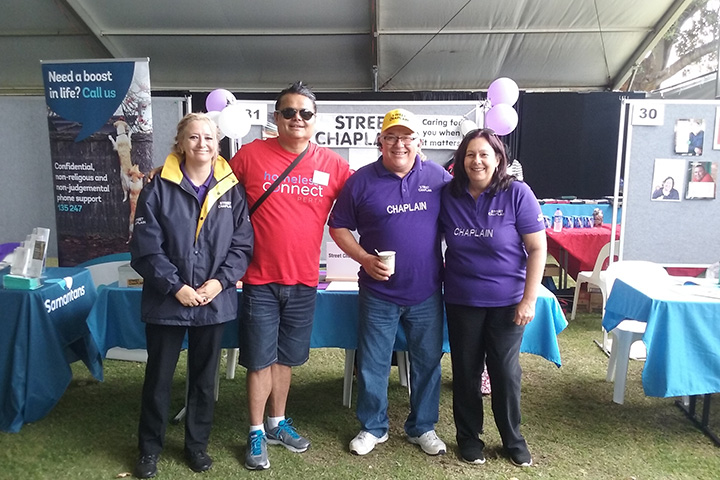 Click on a centre of your interest for further details.
Chaplain Centres